Elise Fabios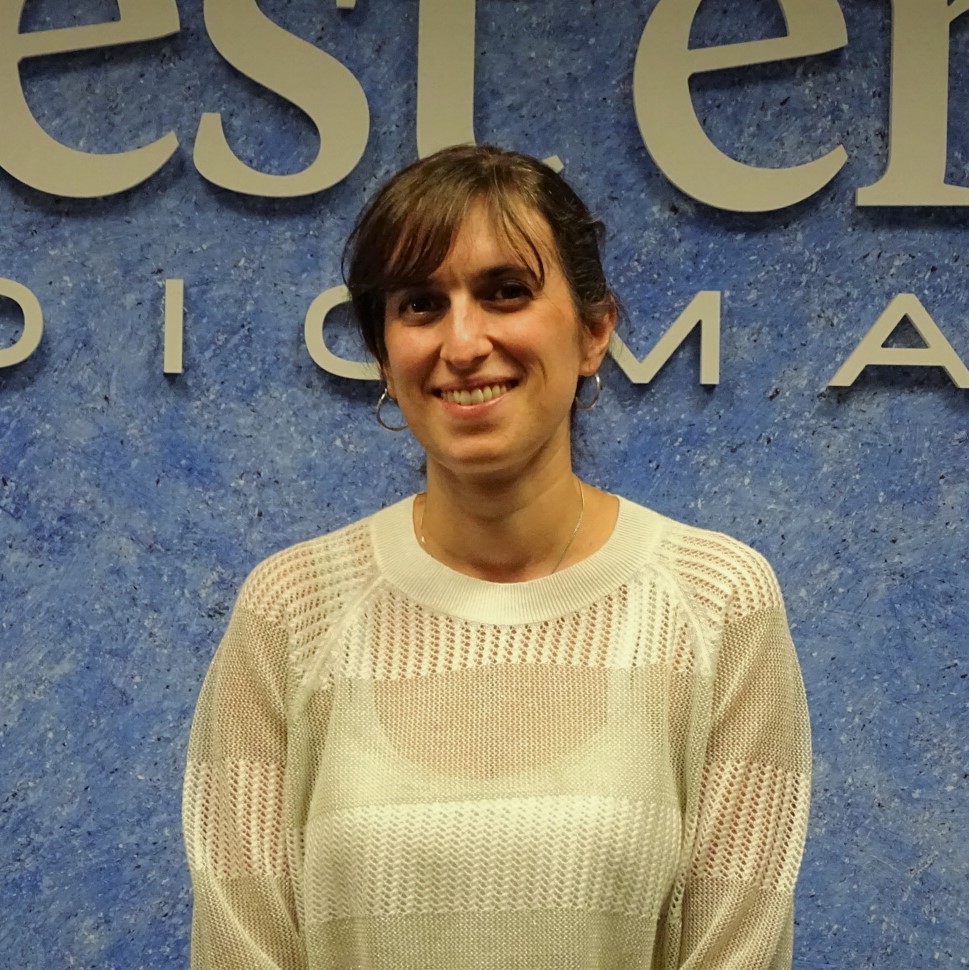 Licenciada en Medicina, Universidad de Buenos Aires, Argentina
CELTA qualified. Máster Universitario Europeo en Alimentación, Nutrición y Metabolismo
Universidad de Navarra, Pamplona.  
Where are you from?
I'm originally from France, but I have spent more time abroad than in my country of birth. I grew up in the United States and I have also lived in Argentina for many years.
What do you miss most about your home? 
The stinky cheese!
What's your favourite Spanish food? 
Salmorejo with chopped egg and jamón ibérico sprinkled on top.
What do you like about living in Pamplona?
Everything! I think it's a wonderful place to raise children. It's peaceful, safe, full of beautiful and diverse landscapes. People are friendly, open-minded and the food is delicious. Lastly, I think there is a healthy balance between modernity and tradition, which is something admirable in the 21st century.
What do you like doing in your free time?
I like going for walks in the woods with my family and picking berries and chestnuts, or whatever nature has to offer. I also like listening to music and playing the guitar.
What's your favourite music?
I love so many different types of music but to name a few from totally different genres, I am fond of Mercedes Sosa, Yann Tiersen, Piazzolla, Duratierra and Berri Txarrak!
What's your favourite book?
Harry Potter! Big fan!