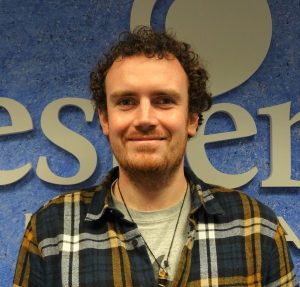 Where are you from?
I´m from Liverpool in the north of England.
What do you miss about home?
I miss my friends and family. I also miss fish and chips and pie dinners.
Do you have any hobbies?
I write quite a lot; I write poetry and am currently trying to write a novel. We´ll see how it goes!
What's your favourite book?
Flowers for Algernon.
What was your favourite movie as a kid?
Peter Pan, I didn't want to grow up!
What is your favourite quote?
None of us understand what we're doing, but we do beautiful things anyway. (Allen Ginsberg.)
Who is your favourite football team?
Everton. I grew up in a family of Evertonians, Everton itself is like a family. Unfortunately, at the moment, they're a really annoying family member!