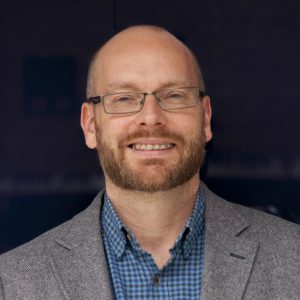 Managing Director of West End Idiomas
Honours degree in French and German
TEFL qualified
20 years teaching experience
---
Where are you from?
I'm from Leicester. It's in the middle of England.click here for more information about Leicester
Do you have any brothers or sisters?
Yes, I have a brother and a sister. My brother's called Joe, he's two years younger than me and he writes childrens' books. His website is sheepsy.com, check it out, his books are great! My sister is an artist and she lives in London.
What sports do you like?
I love playing football and have recently discovered padel. I used to play field hockey for my school when I was a teenager and really enjoyed that too, my school team was pretty good!
What do you like doing in your free time?
I like spending time with my wife and children, going to watch Osasuna at 'El Sadar', and going out with friends. When I want to relax I enjoy reading and watching TV.
What's your favourite food?
It has to be chicken curry
What's your favourite Spanish food?
Iberian ham
What's your worst habit?
I always go to bed later than I should.
What was your favourite TV programme when you were a kid?
I used to love Battle of the Planets.